JPM Megapower
Batteries for CATV Backup Power supplies
Deep Cycle | AGM/GEL 18V  | BPDG18-110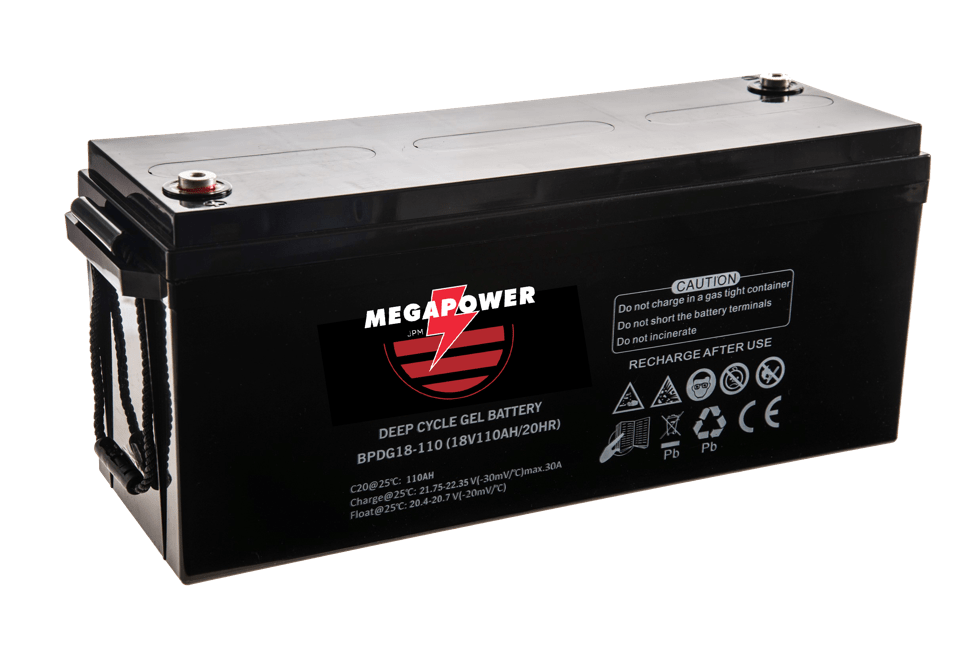 JPM Megapower – Batteries of the Future
18V Battery @ 110 Ah  Model BPDG18-110. Developed for use in backup power supplies in cable telecommunications systems.
Advantages:
2 – 18V batteries occupy the same space as 3 – 12 V batteries in the tray of power supply enclosure
Large size (98 lbs.) and higher voltage (not used in vehicles) prevent theft
Less expensive 
Longer life
Electrolyte Gel Batteries with AGM separators and Deep Cycle performance
High quality and reliability
Sealed and Maintenance-free:
Silicon dioxide gel helps avoid acid leaks
ABS plastic container
Automatic Sealing pressure release valve
The electrolyte gel eliminates acid stratification and prolongs life
AGM (absorbed glass mat) separators makes for high density power
Your company's logo printed and/or cut into battery case. (optional)
Serial numbers (optional)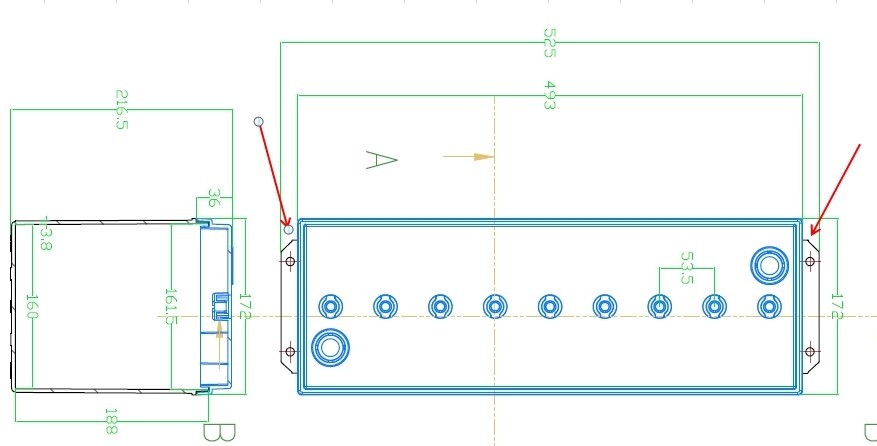 Advantages:
We use Superior Absorbed Glass Mat (AGM) separator
Absorbs gel and acid
Excellent traction properties
More elasticity and less internal resistance compared with a PE or PVC separator
In laboratory, after boiling AGM in H2So4, it comes out in excellent condition
We use ABS Plastico and Long Life Epoxy
Mechanical properties superior to traditional PP
Strength in extreme conditions
Contractability percentage of ABS is 0.4 – 0.9% (compared with 1.6 – 2% PP plastic)
Epoxy seal lasts 15 years
We use Electrolyte Gel – Manufactured in Europe
SiO2 Gel was originally made in Germany
Inserted in the battery with a machine vacuum.
El gel is distributed more efficiently than just liquid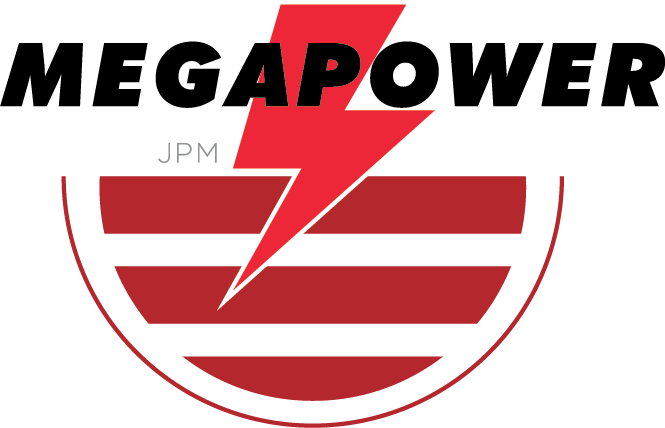 18V Battery @ 110 Ah Model # BPDG18-110
Unnecessary to make special changes in the power supply cabinet.
Utilizes same cables to connect to the power supply
No special consideration in charging the batteries in the cabinet
Equalization – Flotation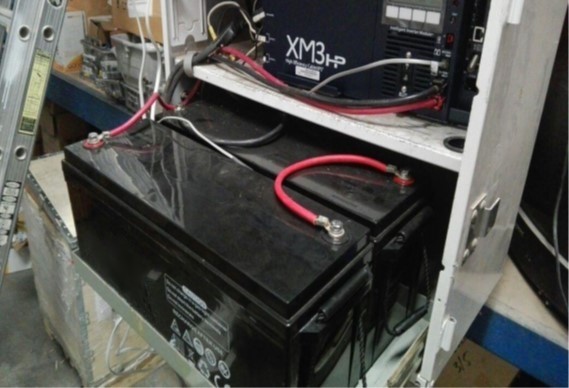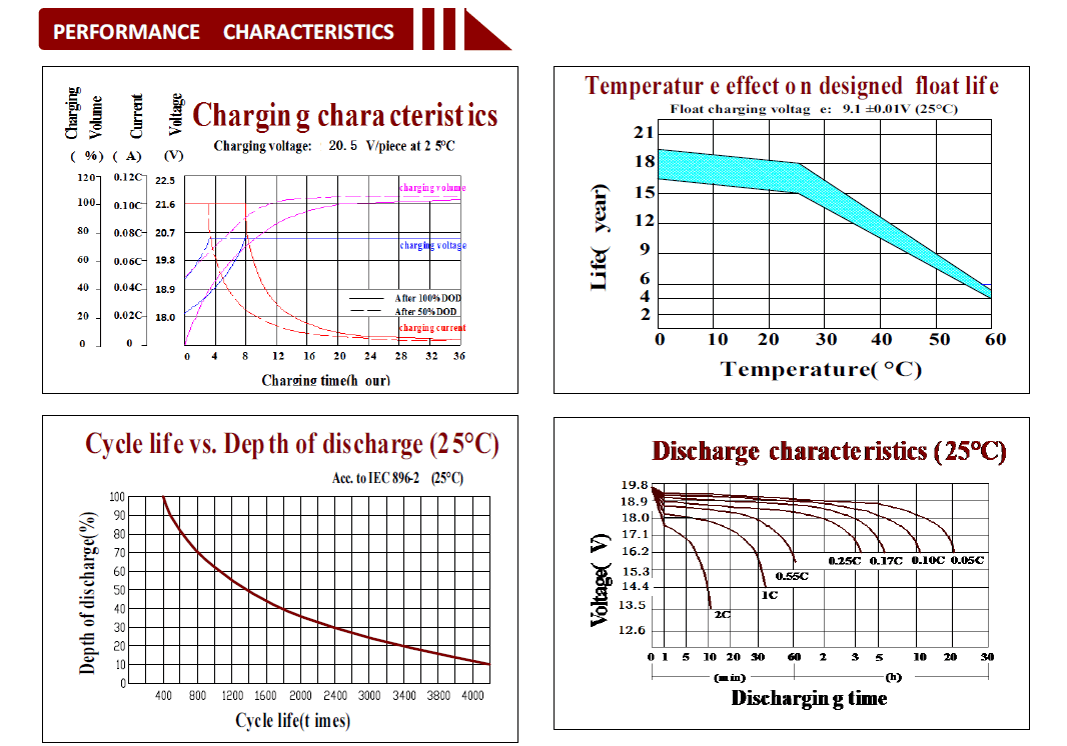 Performance Characteristics
The BPDG series uses the newly developed nano gel electrolyte with super-C additive plus heavy duty plates design inside. The BPDG series has a long service life and can provide optimum and reliable service under extreme condition such as high temperature and frequent power failure. This series is highly suited for tropical area in outdoor applications such as Telecom BTS stations and Off-grid PV system, and Cable TV system.
General Features
High quality and high reliability
Sealed and maintenance free operation
Silicon dioxide electrolyte gel avoids acid leakage
ABS containers and covers (UL94HB, UL94V-0), optional
Engineered self-resealing Safety Valve
Exceptional deep discharge/recovery performance
Nano gel electrolyte eliminates the acid stratification, prolongs cycle life
Thick plates and high power density
Optional printed and/or engraved Company Logo and laser serial numeration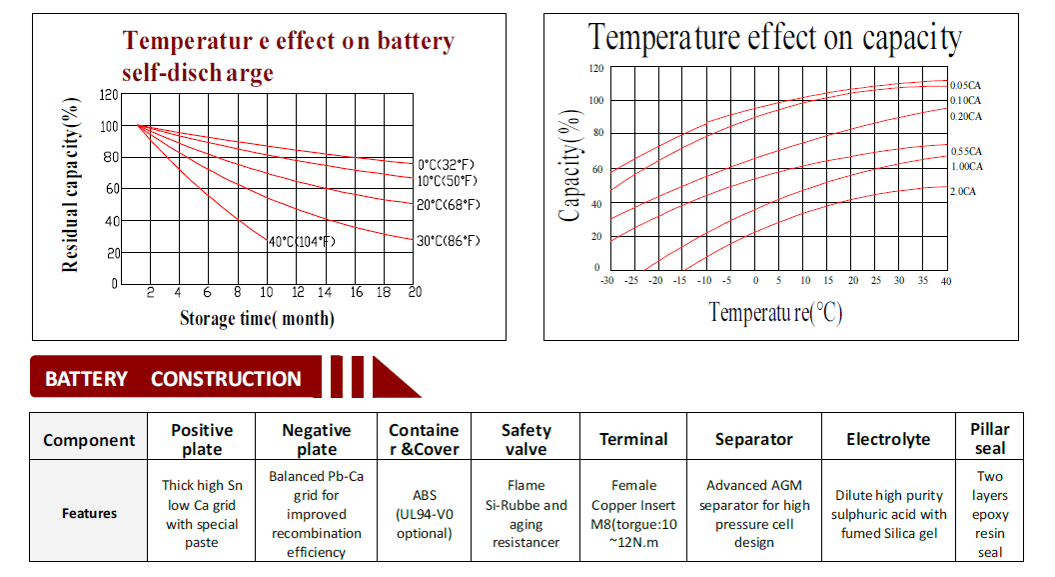 OFICINA US
Judith Vazquez
President and Sales Director
jvazquez@jpmcomms.com
TEL: +1-614-505-7800 
COLOMBIA
Juan Carlos Forero
Sales Colombia, JPM Comms SAS Office
jcforero@jpmcomms.com
Ext: 408
MEXICO
Gerardo Zamorano
Technical Sales and Post sales support and training
gzamorano@jpmcomms.com
Ext: 407
MEXICO
Alica González
Sales México
alica.gonzalez@jpmcomms.com
Office: +52 33 4047 2010